The Champion's Brew is a weekly assembly of material I am reading, listening to, or watching that is designed to equip and call you to Uncommon leadership. I believe you will discover that the format is not only useful, but also that you can consume it within the time it takes you to enjoy your daily 'brew'! Become a member of the Champions Brew Nation by subscribing here to receive it in your email each Friday!!
Here is your weekly drink of what I have been reading and experimenting with to help me to:
Eat Healthy (and more…): I read a post recently from Precision Nutrition about their "5S Formula for Goals". While the author was focused on nutrition for the piece, I believe that these tips for goal 'getting' can be very effective in other areas including work, fitness, your faith, relationships, etc.
5S Formula for Success
Simple: The best practices are small daily actions (sic habits) that can be done in the context of real life. When starting a new habit or task, ask yourself on a scale of 1-10, how confident you feel that this could be done for the next 21 days. If your answer is not a 9 or a 10, the habit may be a bit too challenging at the start. Be sure that your mindset is correct on this question. Challenge yourself, but not something that will cause you to quit because it is too arduous.
Segmental – Most goals are 'outcomes'. For example, when it comes to nutrition, a goal can be to "Lose 15 pounds in next 90 days." That is a big goal so you want to get to the drivers of that behavior. Something more defined could be "Take my lunch to work with me 4 out of 5 days each week."
Sequential – Doing the right things in the right order helps success.
Strategic – Determine the biggest challenge you have and focus on that with a laser-like approach. If you try to focus on ALL areas, even if they are simple, segmental and sequential, it will still be overbearing. A friend's voice is in my ear on this one… "You can do ANYTIHNG you want… you just can't do EVERYTHING you want."
Supported – Accountability is key. Consider getting a coach or an accountability partner to keep you on track
Think Positively: We all make MISTAKES. If we are not making any MISTAKES, we probably are not trying awfully hard to make change. MISTAKES should be viewed as a good thing. Why am I capitalizing MISTAKES? Thanks for asking… it is an acronym to help us change our mindset and remain positive! MISTAKES are:
M – messages that give us feedback about life
I – interruptions that should cause us to reflect and think
S – signposts that direct us to the right path
T – tests that push us toward greater maturity
A – awakenings that keep us in the game mentally
K – keys we can use to unlock the door to the next opportunity
E – explorations that let us journey where we have never been before
S – statements about our development and progress
From Failing Forward (Re-released as Sometimes You Win, Sometimes you Learn) by John C Maxwell
So, go make some mistakes!
Read More and Give Freely: We just came through graduation 'season' a little while back and I purchased my allotment of the favorite book I like to gift to graduates (high school & college). The Traveler's Gift is an inspiring, entertaining read from Andy Andrews that outlines the Seven Decisions that Determine Personal Success:
The buck stops here
I will seek wisdom
I am a person of action
I have a decided heart
Today I will choose to be happy
I will greet this day with a forgiving spirit
I will persist without exception
I wish I had this book earlier. It was not gifted to me as a graduate, but it WAS gifted to me… TWICE!! A good way to add value to a recent graduate is money. A GREAT way to add value to a graduate if the gift of a book that can make an impact on them for life. Will they read it immediately? Probably not… BUT, when they need it most, they may pick it up and it can pull them out of a funk they are in, long after that cash has been spent on senior beach week!
"You will be the same person as you are today in 5 years except for the people you meet and the books you read." – Charlie "Tremendous" Jones
What you need to do:
Call to Action: What book have you read that has impacted your life that someone else needs to read? Consider gifting that book to them! It may change their life, too!!
I hope you enjoyed this week's edition of Champions Brew. If you enjoyed it, I would appreciate it if you shared it with a friend who might enjoy it as well and ask them to subscribe! I will make sure they automatically get this email every week.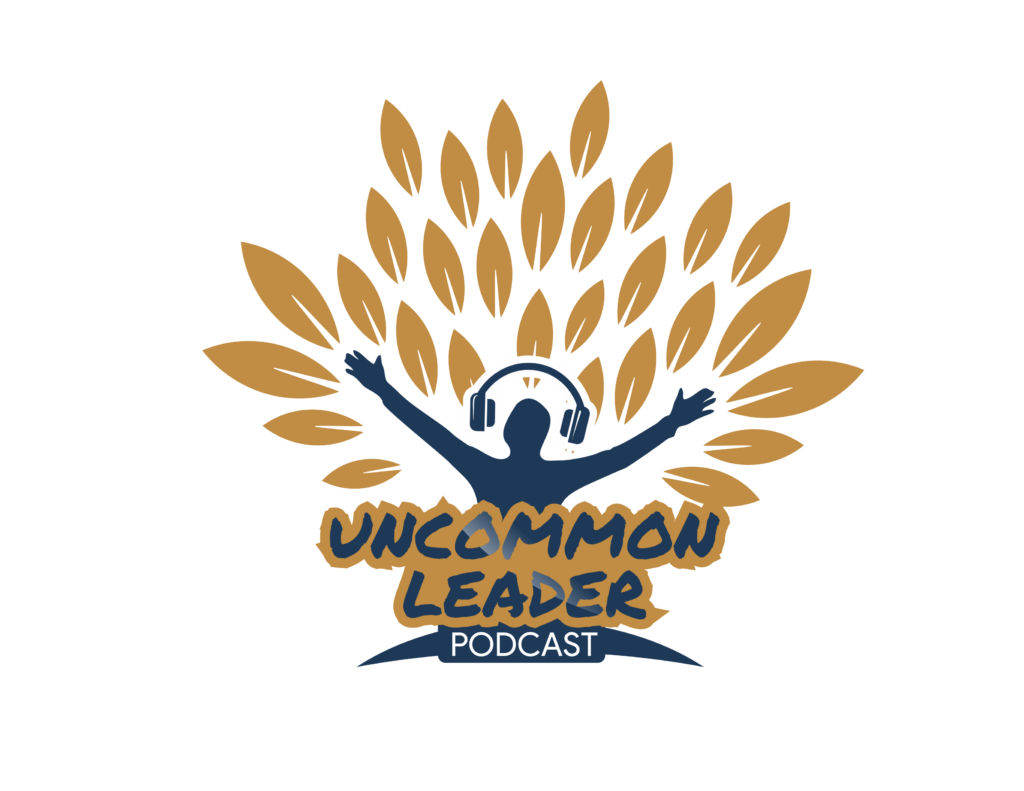 Also, the Uncommon Leader podcast is live! Click HERE for Episode 2 with Tom Carmazzi, former CEO of Tuthill Corporation, on overcoming personal challenges and responding to feedback.
Until next time, go and Grow Champions!