The  Champion's Brew is a weekly assembly of material I am reading, listening to, or watching that I have found intriguing and may help to equip and call you to uncommon leadership.  I often add my own little spin based on my takeaways and would love your input as well.  Any of the points especially impact you?  Drop me a note at [email protected], or comment on the blog to keep the conversation going!  I believe you will discover that the format  is not only useful, but also that you can consume it within the time it takes you to enjoy your daily 'brew'!  Become a member of the Champions Brew Nation by subscribing here!!
Here is your weekly drink of what I have been reading and experimenting with to help me to:
Eat Healthy: Looking for a great protein shake for a mid-day snack or meal replacement. Here are the 13 Best Shake Recipes for Weigh Loss from EatThisNotThat. They post some cool stuff and are a good follow on Instagram. (Are you following me? ) Of course, my favorite would be the Peanut Butter Cup shake!! What about you? Do you have a favorite healthy shake?
Read More: I recently finished reading Jump – Take the Leap of Faith to Achieve Your Life of Abundance by Steve Harvey. It was a story about how Steve had overcome many challenging situations in his life, including when he introduced the WRONG winner of the Miss Universe Pageant on live television! Steve overcame many challenges and he encourages the reader to do the same by having faith. The introduction starts out with a story of how he chatted with his Family Feud audience and opened with this:
"I'm going to tell you something that every successful person has done in his or her life or career. Every successful person has jumped! They have taken their hopes and took a leap of faith toward them."
A few takeaways for me from the book:
It is important to have someone 'beside' you when you jump.  Whether it is your spouse, a close friend of mentor.  "When you get in trouble you won't have to seek them out.  They will come down in the hole with you."
As you travel through life, you must believe that God's plan for you is greater than any plan you could think up by yourself.
Jumps don't have to be FAR or HIGH jumps.  Smaller jumps like adding a workout routine, getting organized, date night, or speaking up more in a group setting are small jumps that complement your big jumps.
When you jump with a vision of who you are, why you are here, and where you want to go, that's when you jump with purpose.
I wouldn't put this book into my top 5, or even suggest you go out and buy it, but there were a few nuggets in it that made me smile and be grateful for the path that I have been on so far.
Quote to Live Forever: "Before you leave this earth, I want you to live your life so that your children's grandchildren will know your name."  – story from Steve Harvey's book, Jump.  Author of the story unknown. Now, THAT would be Uncommon!!
What you need to do:
Call to Action:  How are you living today SO THAT your children's grandchildren (that's 3 generations!!) will know your name? THAT would be the greatest story ever told!!
I hope you enjoyed this week's edition of Champions Brew. If you enjoyed it, I would appreciate it if you would share it with a friend who might enjoy it as well and ask them to subscribe! I will make sure they automatically get this email every week.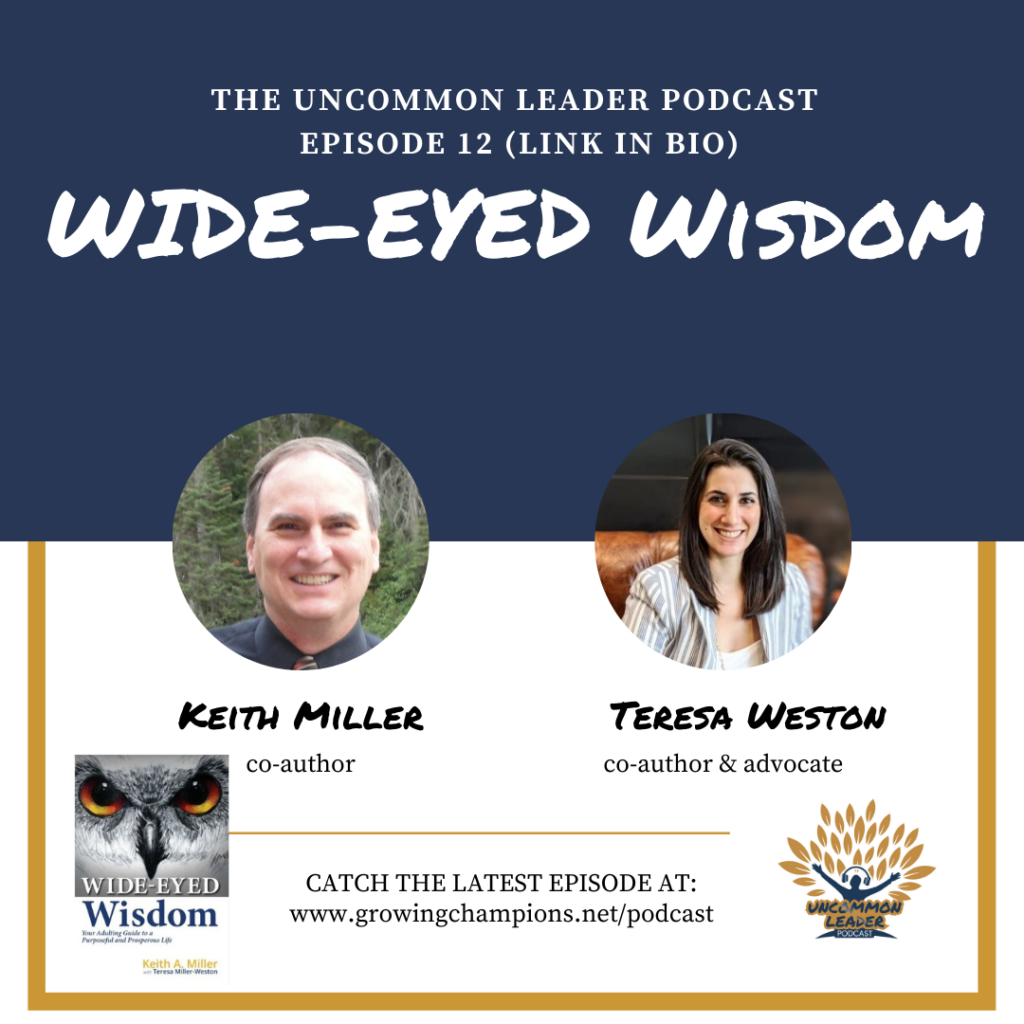 Also, the Uncommon Leader podcast is growing! Click HERE for a list of the episodes of interviews I have done with Uncommon leaders. It has been enjoyable for me and I know the guests will add value to you as well !
Until next time, go and Grow Champions!